New Releases (March 2017)
The Story of the Great Prince Oribeau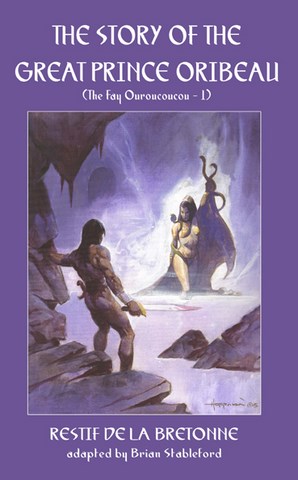 by Nicolas-Edme Restif de la Bretonne - adapted by Brian Stableford - cover by Mike Hoffman. READ AN EXCERPT - 544 p. - US$ 39.95
In addition to narrating the educational journeys of Prince Oribeau and his mentor O'Barbo, the book features three separate fairy tales, "Mellusine", "Sireneh" and "The Fay Ouroucoucou," connecting the genealogy of the fay to the imaginary history of the story, and the known history of the world, in a fashion that is as ambitious as it ultimately becomes ambiguous. It also provides a detailed account of the metaphysics of Faerie, explaining its location and its contiguity with the perceived world. "Mellusine" and "Sireneh" are transfigurations of well-known legends, while "The Fay Ouroucoucou" is an allegorical apologue similar to the dream stories of Louis-Sébastien Mercier.

The Four Beauties and the Four Beasts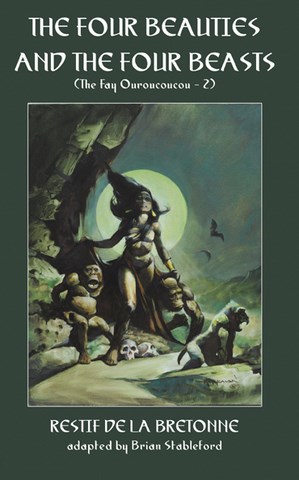 by Nicolas-Edme Restif de la Bretonne - adapted by Brian Stableford - cover by Mike Hoffman. READ AN EXCERPT - 236 p. - US$ 20.95
Several of Restif's most important works are being presented here for the first time in English. This volume contains two fantasy tales, The Four Beauties and the Four Beasts and The Demicock, both featuring the character of the Enchantress Ouroucoucou. Written between 1775 and 1785, they are fascinating examples of a particular phase in the evolution of fantasy fiction, and of one exceptional author's contribution to that progress.
The Triumph of Frankenstein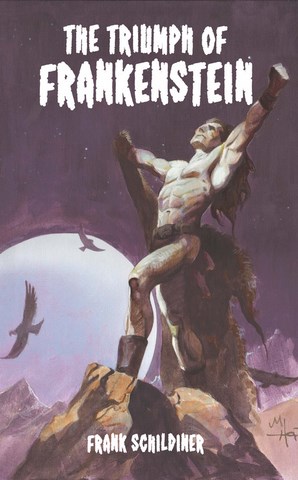 by Frank Schildiner. READ AN EXCERPT - 272 p. - US$ 22.95
1940: The Frankenstein Monster's quest for a mate takes a startling new turn. Deep in the jungles of South America, he discovers a descendent of the infamous Victor Frankenstein: Elizabeth, whose mad genius may be equal to his creator. With the Monster's evil assistance, she agrees to build him an undead mate. As this monstrous labor begins, a crazed monster hunter discovers the creature's trail. Will he be able to stop Elizabeth's terrible plan?